Built into Microsoft 365, Microsoft Bookings enables your organisation to allow customers to book or schedule an appointment with your organisation. This is truly an amazing feature which can help reduce administration processes for your organisation and individuals within it. Being part of Microsoft 365, it is a web based application that is accessible by any modern web browser, fully responsive, secure and very easy to configure. It works seamlessly with Microsoft Exchange and other Microsoft 365 products which makes it a worth while solution for many businesses.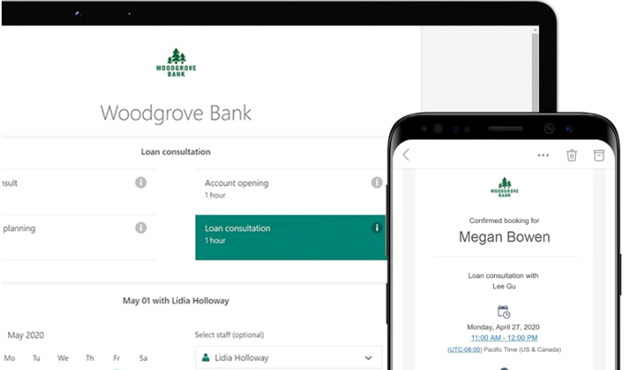 It Saves you time
Microsoft Bookings establishes an alternative approach to time-consuming and repetitive scheduling tasks that many business have when creating appointments. It allows you to customize how appointments are created, what information is required at the time of the booking and it allows bookings to be made against an employees Office calendar. The other amazing feature is it can allow customers to find and book appointments 24 hours a day regardless of your office hours.
Reusable
When you create a Bookings page for your company, it doesn't have to be a separate website to your own business website. It can be embedded within an existing page on your site or the URL can be included within any emails you send to clients. This means that you could update your email signatures to include a link directly to the bookings application. This is nice feature.
Part of a selected Microsoft 365 Plans
At the time of this writing Microsoft 365 Business Standard, Microsoft 365 Business Premium, Office 365 Enterprise E3 and Office 365 Enterprise E5 have it included with their plans (Microsoft Plans). If you do not have access to it, then you are able to purchase a licence for it. To access the application, simply login to Office 365 and look for Bookings at the dashboard. If you cannot see it, then it means your current license doesn't enable you to have it.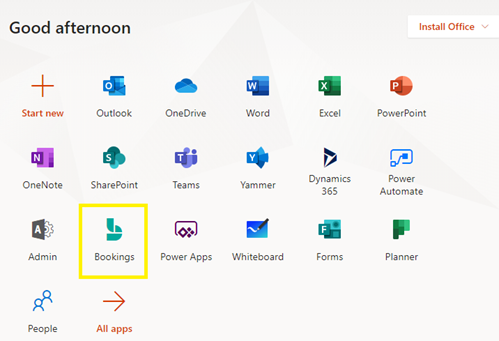 Usage
I was extremely impressed with how quickly our company set it up and implemented it within our website. Once you select the "Bookings" application from the Office dashboard you are taken to the Bookings home page.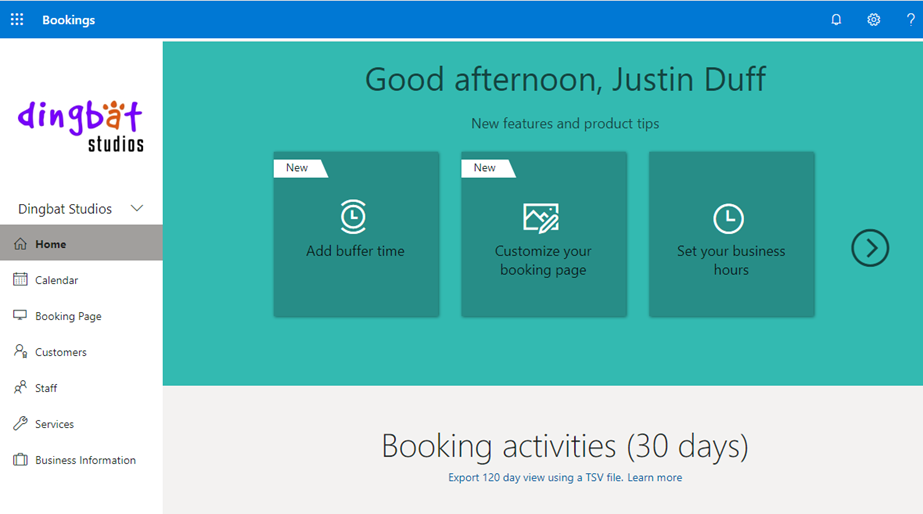 From there it is a simple configuration exercise of adding information to each of the sections located on the left hand side of the screen. It also give you a simple dashboard indicating how many people have used the bookings application.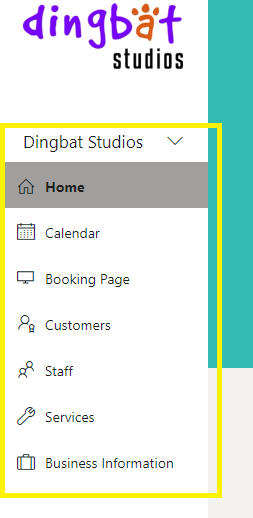 The Calendar tab lists all of the current Users within your organisation. This allows meetings and appointments to be scheduled by other employees if necessary.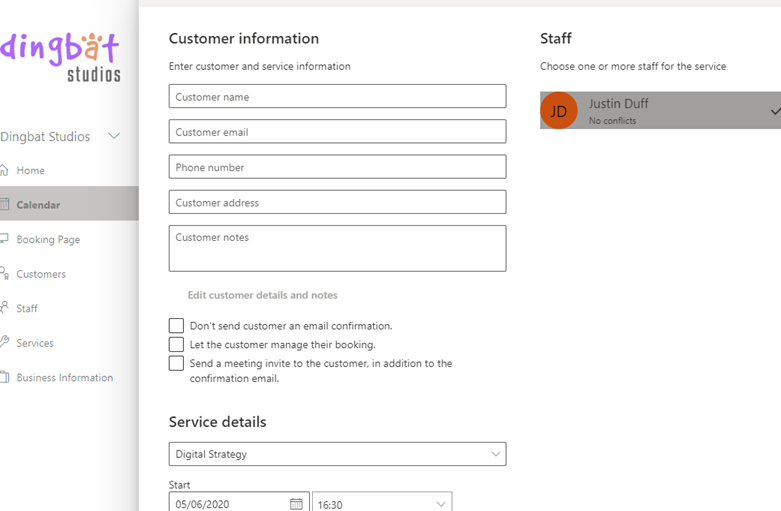 The Booking page allows you to enter in information pertaining to the look and feel of your Bookings app, along with specifying some rules around how Bookings are scheduled within the business, such as whether or not you want customers to select individual employees to book with, confirmation messages to your users and customers.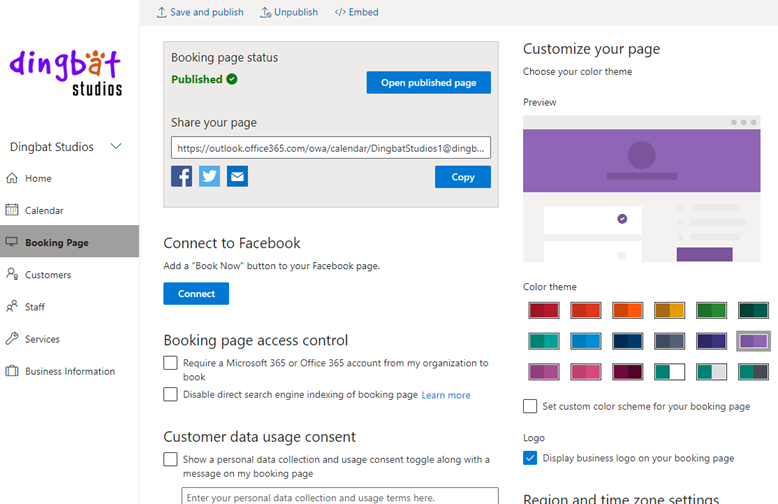 The customers page lists all of your submitted online appointments via the Bookings App. This can be very useful because you can access the information made about an appointment here.
The Staff page lists all of the employees within your business and whether or not you want the to be "Bookable" when an appointment occurs
The Services page outlines what services you want users to make an appointment for, their duration and whether or not it incurs a charge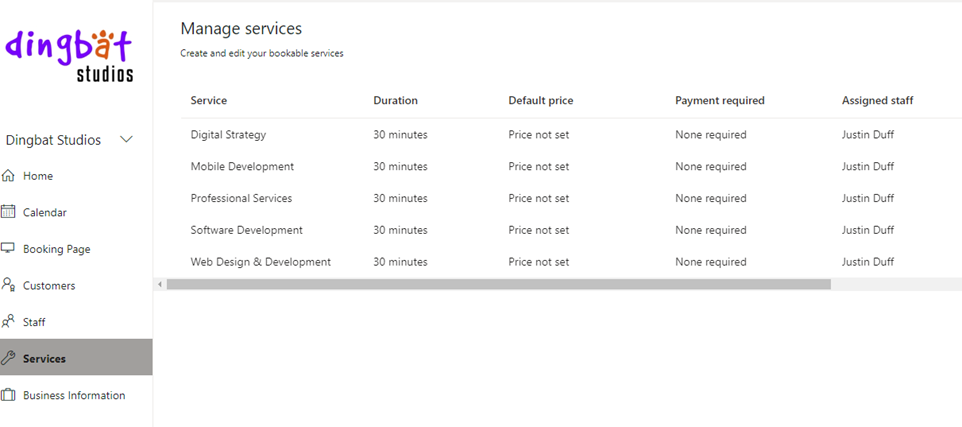 it also allows you to add additional information to the bookings page that you can ask for users to provide and whether or not some fields are required or not. This is a great feature!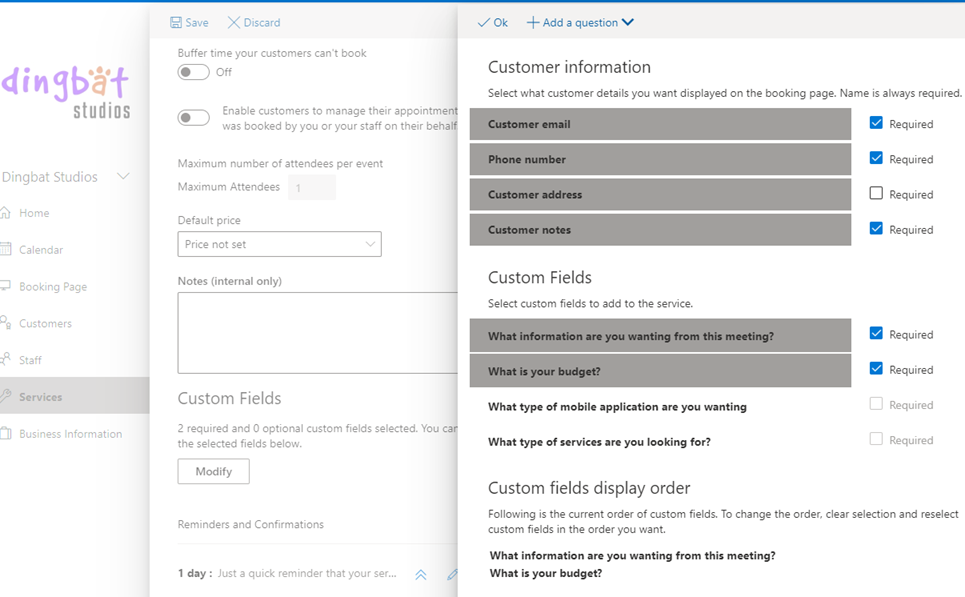 The Business information page allows you to customise information about your business, along with business hours.
The end result of this results in a Booking form that is integrated with your Office Exchange accounts. This is our online appointment system.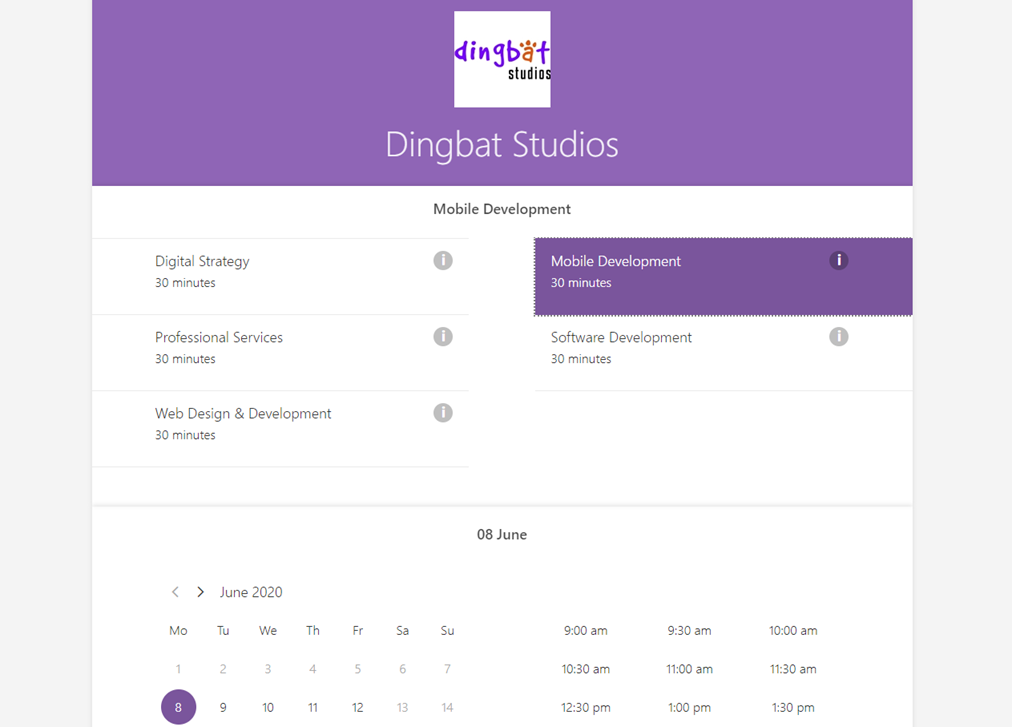 Our Opinion
I was truly amazed with how quickly our company created a customised booking system, that integrated seamlessly with our staffs calendars. It offers a great way for customers to make bookings from your website or even from emails that you put the link to. If you think that this is a great tool for your business, we would agree. Let us have a chat and help you implement it in your site.