Over the years, the trend for websites has been to create something minimal and if it needs changing, then make those changes at that time. This makes total sense. Keep your costs low now and spend money on your site when necessary. However, sometimes the initial CMS chosen for your website may actually cost you more in the future to maintain because it may not be flexible enough for your requirements or the cost to develop the required functionality is high because it may take a long time to implement. 
We always say to clients, understand what you are getting from a Content Management System (CMS) and also know where your website might go in the future. Knowing these two things can unknowingly save you lots of time and money. If you are planning to launch a new website and you want a CMS, which one do you choose. Sitecore, Sitefinity, Umbraco, Wordpress or another one?
We Recommend Umbraco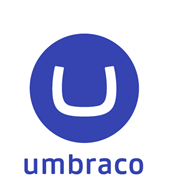 Here at Dingbat Studios, we prefer Umbraco to create websites for our clients and it is our primary CMS used internally too. We have had experience with most other CMS technologies on the market, however, we think that Umbraco is the perfect solution for any sized organisation. Our experience with this technology has been amazing, not only because of its flexibility, power, speed and ease of development, but because its free, built upon Microsoft .NET and its open source. 
Did we mention Its Free
Yes, its 100% free. Most other enterprise level CMS technologies come with a yearly subscription fee. Umbraco, is free to use and host where ever you want. It is backed by a private successful business and there are over 500,000 websites around the world using it today.
Its Open Source
The product is an open source project allowing you to modify the code to suit your needs if necessary. Other commercial systems are "closed", meaning that you can't modify the code to fix a bug for example. With Umbraco, you have the ability to modify it if you want.
Its Highly Customisable
With Umbraco, you can build anything you want. Your business requirements can be easily translated into a functional piece of software with minimal effort. The biggest cost associated with creating a website is the developer's time. With Umbraco, the utilisation of a developer is kept high because changes are very quick to implement and testing the code is also very quick. This reduces the final cost of your website.
It Gives 100% control over HTML markup
Other CMS technologies put in unnecessary and redundant HTML and CSS that is not needed. With Umbraco, you have total control of what HTML and CSS markup is sent to the browser. For example, although you can find great themes with WordPress, some themes and plugins can often put in extra CSS and HTML markup that you cannot remove. Umbraco on the other hand puts the developer first, meaning you are able to put in and take out what ever markup you want. Although WordPress can give you great looking themes with very minimal effort, they can add unwanted bloat to your site, causing slow page loads for your users which is not ideal
It Has a Large Community 
There is a large community following this product. Meaning that there is a wealth of other developers and organisations on the internet helping others with problems and or issues that they are facing.
Its Build on Microsoft's .NET Platform
Umbraco is a ASP.NET MVC application which has been built on top of the Microsoft ASP.NET platform. It has been created with extensibility and maintability in mind. Umbraco builds upon this by ensuring that all .NET developers are able to understand Umbraco quickly because it follows the same design patterns that Microsoft advocates.
Its Great for Integration
Because Umbraco is built on top of Microsoft's ASP.NET platform, it allows business to utilitse tried, tested and trusted technology. We find it more efficient and effective to integrate existing systems with Umbraco than WordPress because .NET has a wealth of API and components at your disposal.
Its More than Just a blog Engine
Umbraco is more than just a blog engine, it has been designed to be more than that. Although you can implement a blogging framework within Umbraco, you also have the ability to do more. You can create your own portal for clients, you can implement ASP.NET Identity to authenticate your users against an external system, you can integrate easily with Facebook, Amazon, Azure and other social network platforms. It was created to be a CMS as it's primary purpose.
Conclusion
Choosing a CMS that can future proof your website is our recommendation. There are many on the market and choosing one for your requirements can be challenging if you are not familar with them. We are happy to help you understand what each CMS offers, how its used, how developers will work with it and also, how much it will cost you. We prefer Umbraco and recommend this for most CMS implementations. Although this is our preferred CMS technology, we advocate to all our clients to do a bit of research and understand what the limitations and advantages there are for each of the alternatives. If you are still unsure, we are here to help you.